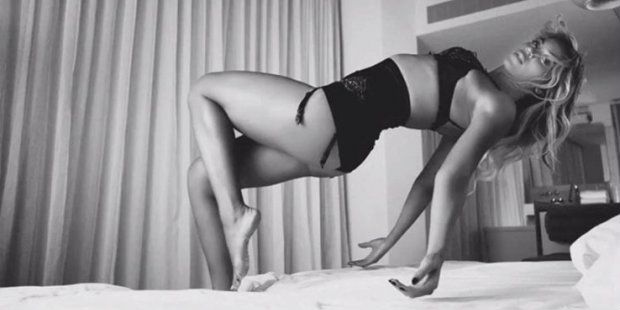 Listen to "Rocket" from Beyoncé's latest self-titled LP, you'll hear a familiar groove reminiscent of another classic R&B/soul slow jam: D'Angelo's "Untitled."
The cut, penned by Miguel and Justin Timberlake, features lyrics about some epic love-making and a super sexy video like the iconic clip D'Angelo gave us over a decade ago.
Someone else noticed the aural similarities between the tracks and came up with a B/D'Angelo mashup for the ages.
Get your sexy on.
Related:
I'm a Grown Woman: Beyonce and Feminist Discourse
Beyoncé Grants Fan Her Dying Wish
12 Year Old Charlize Glass Kills 'Yoncé' Choreography