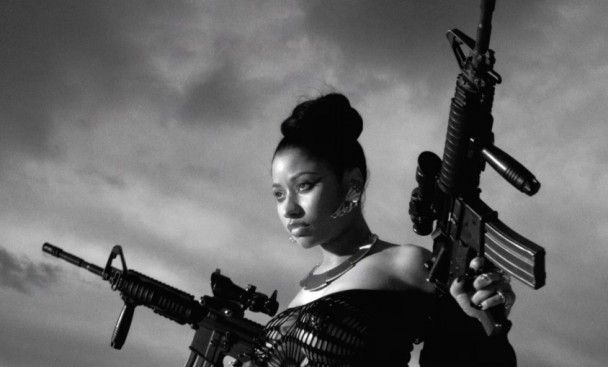 Nicki Minaj has been talking up her return to raw rap for months. The "Starships" singer promsied fans and rap music purists that for her new releases she would set aside her pop sound and give us the vintage Nicki we came to love from her breakthrough mixtape "Beam Me Up Scotty."
Yesterday, Minaj debuted a video for her new single "Lookin Ass Nigga." The video features a much more
toned down Minaj
in a desert wielding firearms -- pretty typical contemporary hip hop fare.
Nicki also debuted the album's cover artwork on her
Instagram
(Update: The image has since been deleted). It features an iconic image of Malcolm X gazing out of his window with an automatic rifle.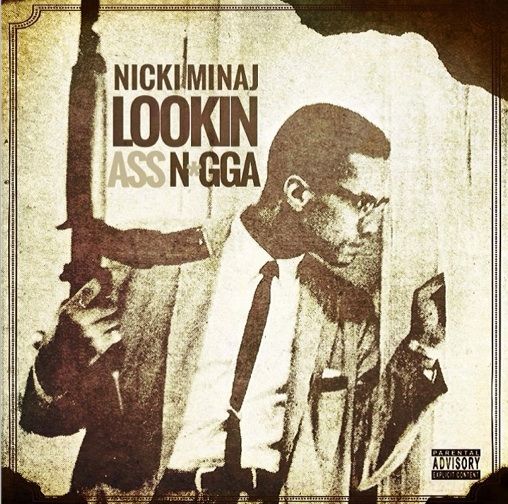 The image is a musician's equivalent of using
MLK's portrait for party flyers
. Those familiar with the life of Malcolm X know that the photo was taken at a time when he feared for the safety of his family.
Though our cultural heroes should not be untouchable, their lives and legacies do deserve respect.
As a fan of Nicki Minaj, I can say that the artwork is tasteless.
What do you think of the single cover?
---