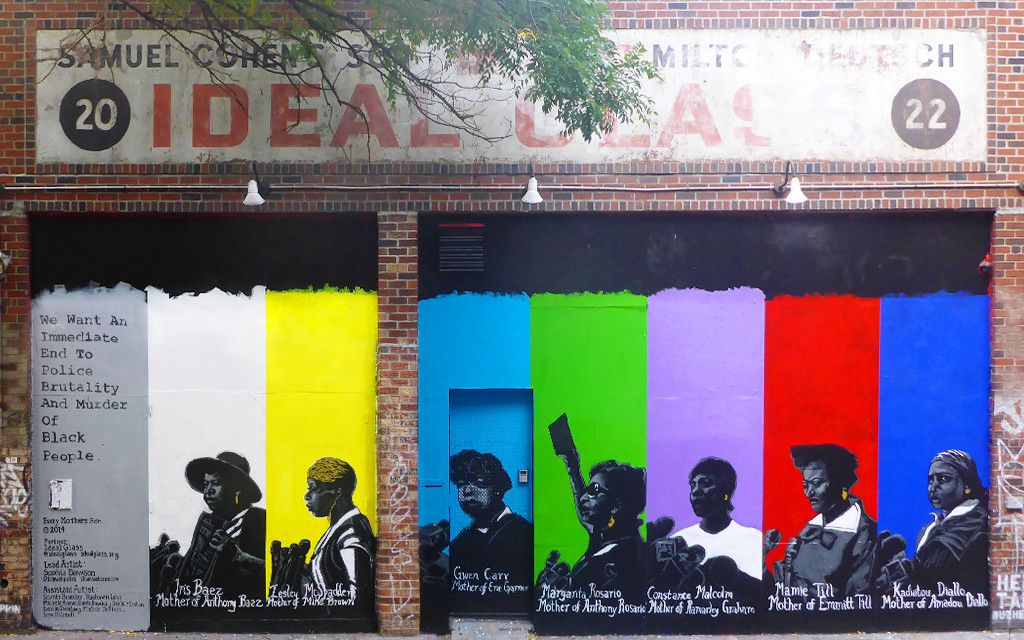 Photo Credit: Ideal Glass
Sophia Dawson's "Every Mother's Son" is a tribute to Black and Brown mothers who've lost their children to state violence. The mural, located in Lower Manhattan at 22 E 2nd Street, features seven panels with Kadiatou Diallou, Mamie Till, Constance Malcolm, Margarita Rosario, Gwen Carr, Lesley McSpadden, and Iris Baez.
She told Ideal Glass:
My art is a tool to bring people from different ethnicities, social statuses, beliefs and backgrounds together, to educate them and to develop a dialogue between them and the characters I depict. I want to highlight the significance of these figures and the relevance of their struggle today. They have been intentionally excluded from mainstream American History and their stories must not be forgotten… I always start working from black, as a conscious artistic exercise but also as a statement: it represents my opposition to the art education I received in institutions where I was taught that art had to begin on a 'pure and white' surface.
The following photos are courtesy of
Superselected
: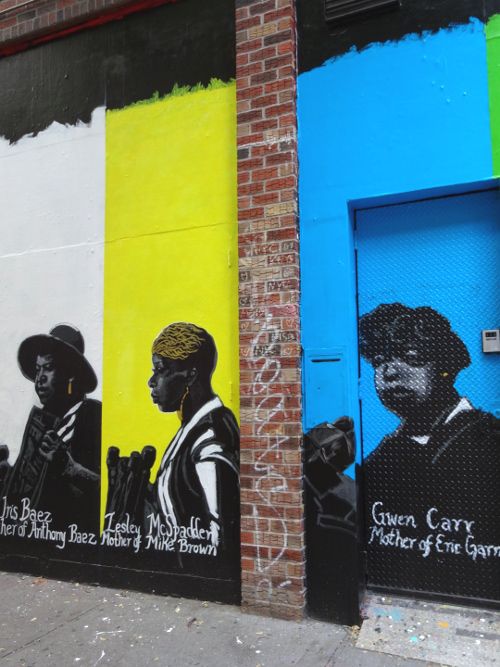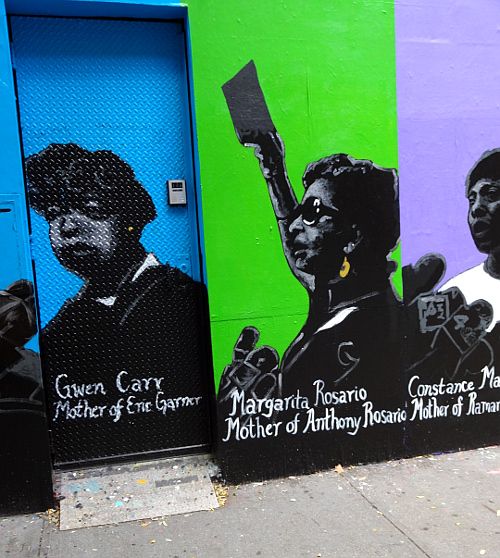 Kimberly Foster is the founder and editor of For Harriet. Email or Follow @KimberlyNFoster