Last night in New York City's Union Square, a modest crowd of about 100 people (depending on who you ask) showed up to rally for Rekia Boyd and Black women and girls who've been killed by police. The rally, organized by #BlackLivesMatterNYC, reflects much of what we already know about the value placed on Black women's lives.
The narrative on deadly police violence continues to exclude women, and precious few are willing to fight for justice both within the community and outside of it. A judge, this week,
acquitted Rekia's killer
, Dante Servin, of all charges. But Rekia's name will not spark a mass movement.
In the same city where thousands flooded the frigid streets months ago in the name of Eric Garner, few could be seen. We sent a photographer to capture the crowd. The images are a somber, moving reminder that the work is ongoing. Thanks to
Marino Mauricette
.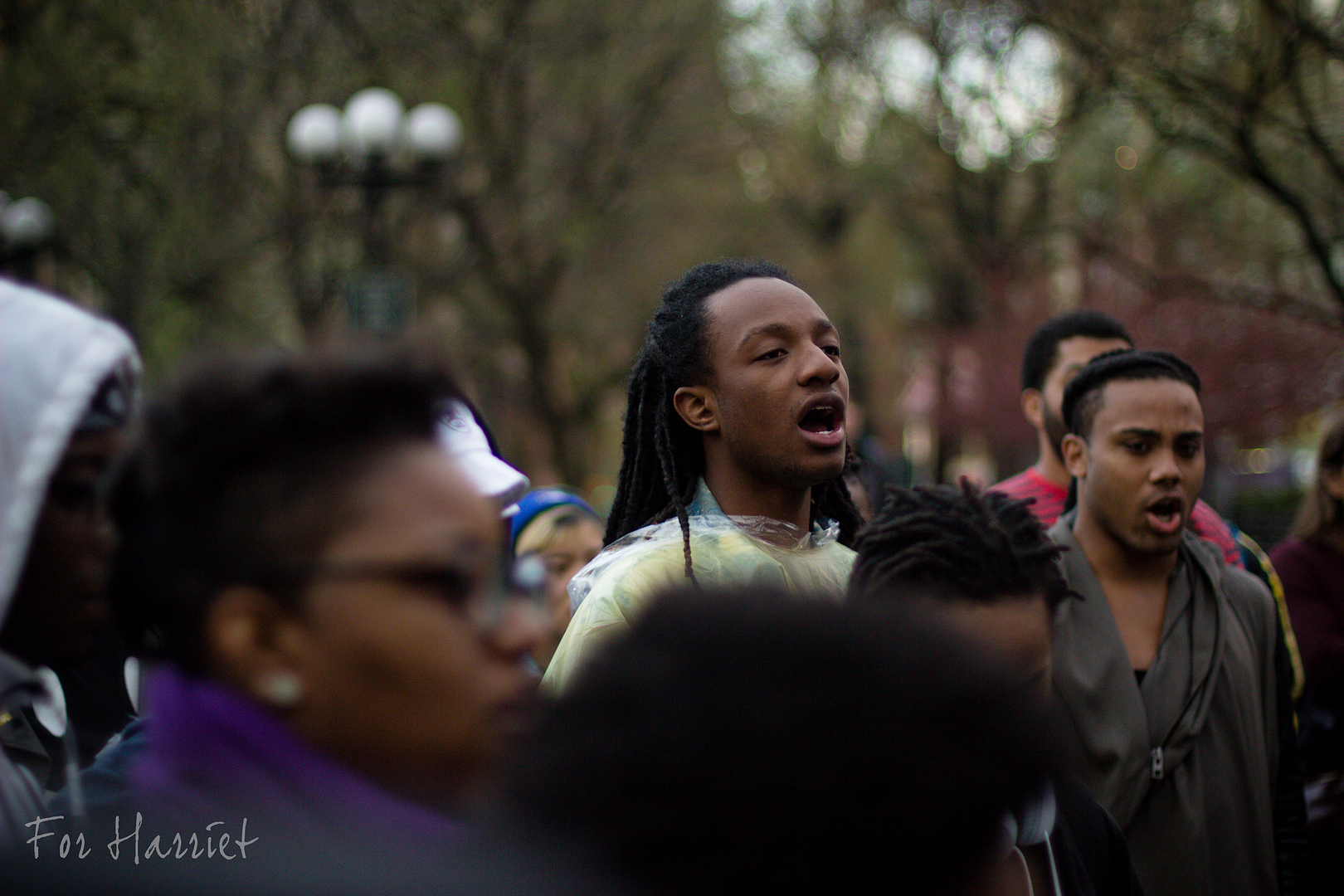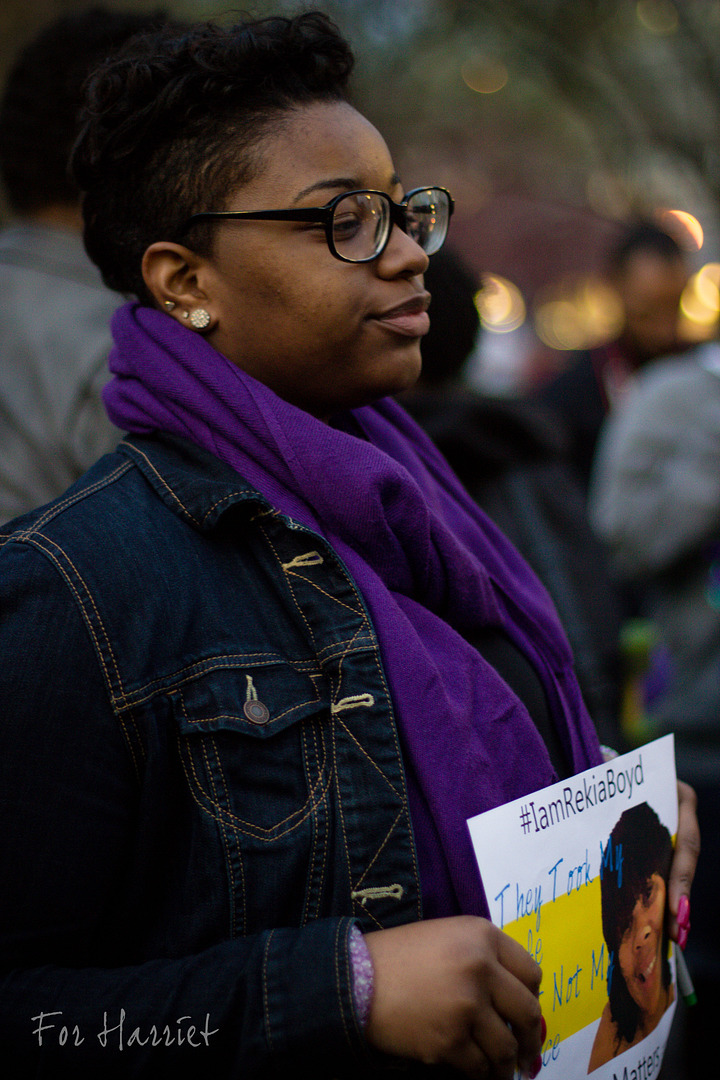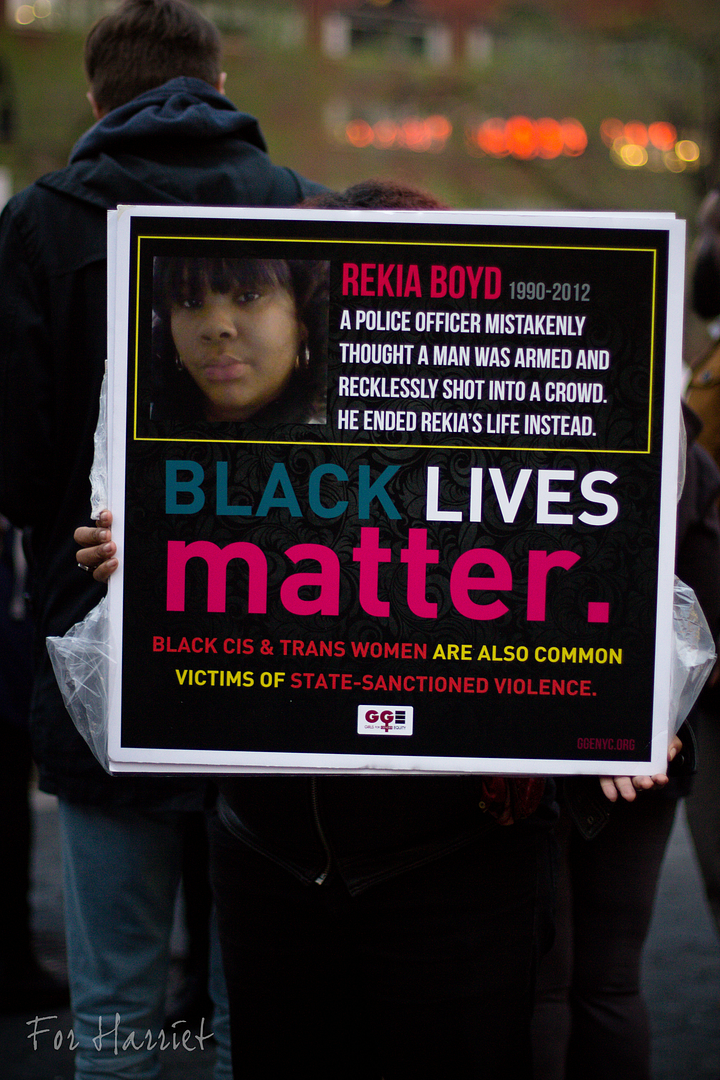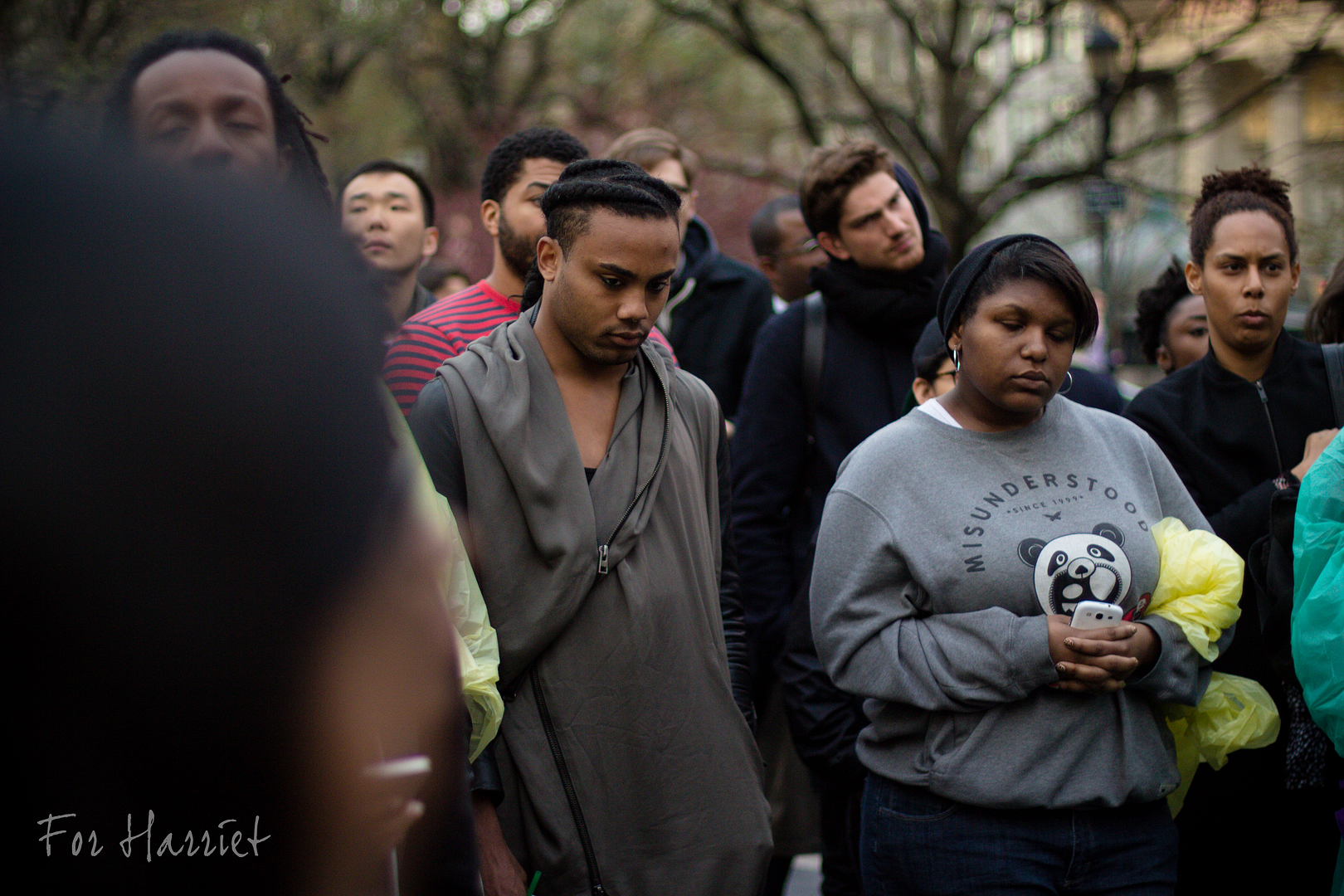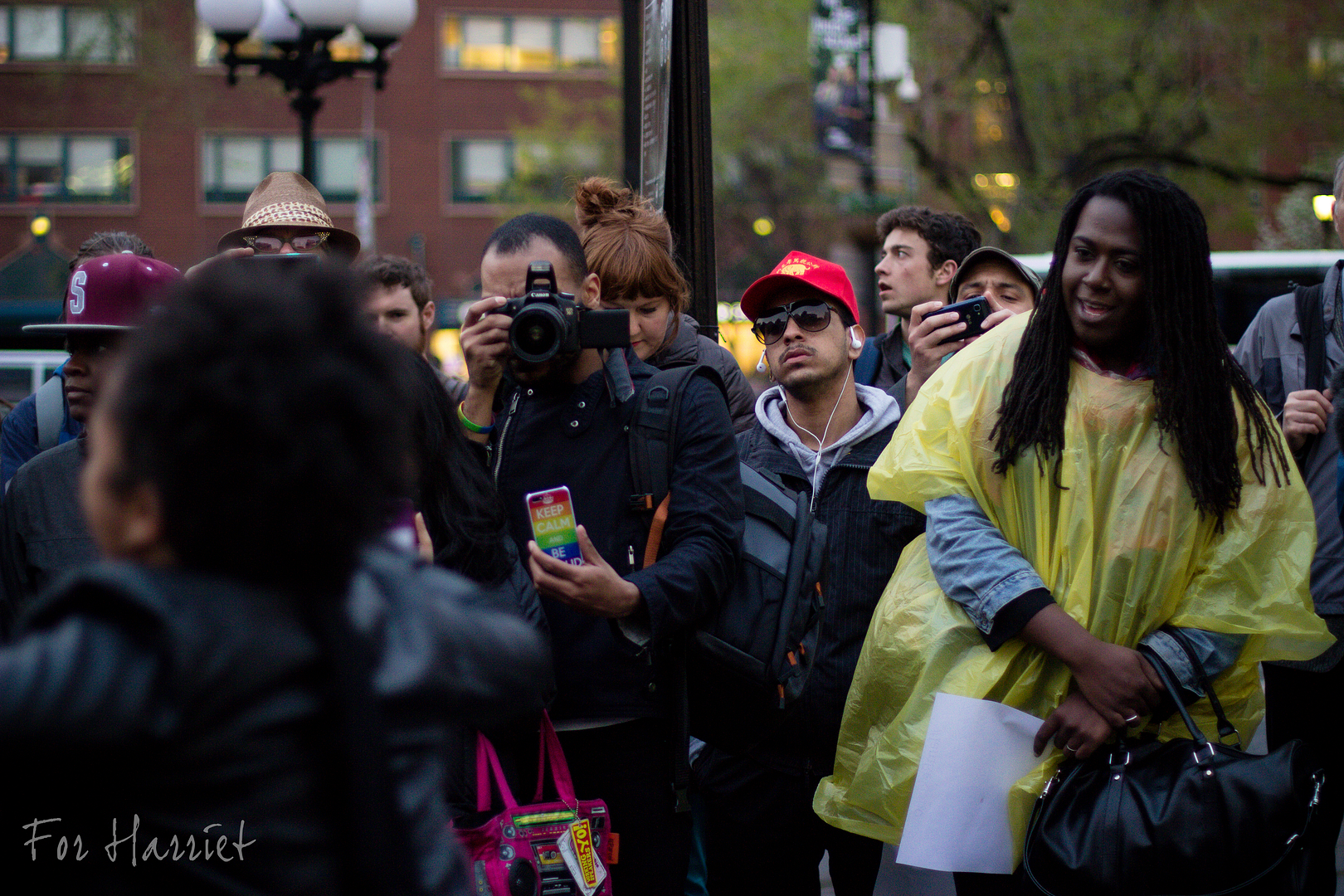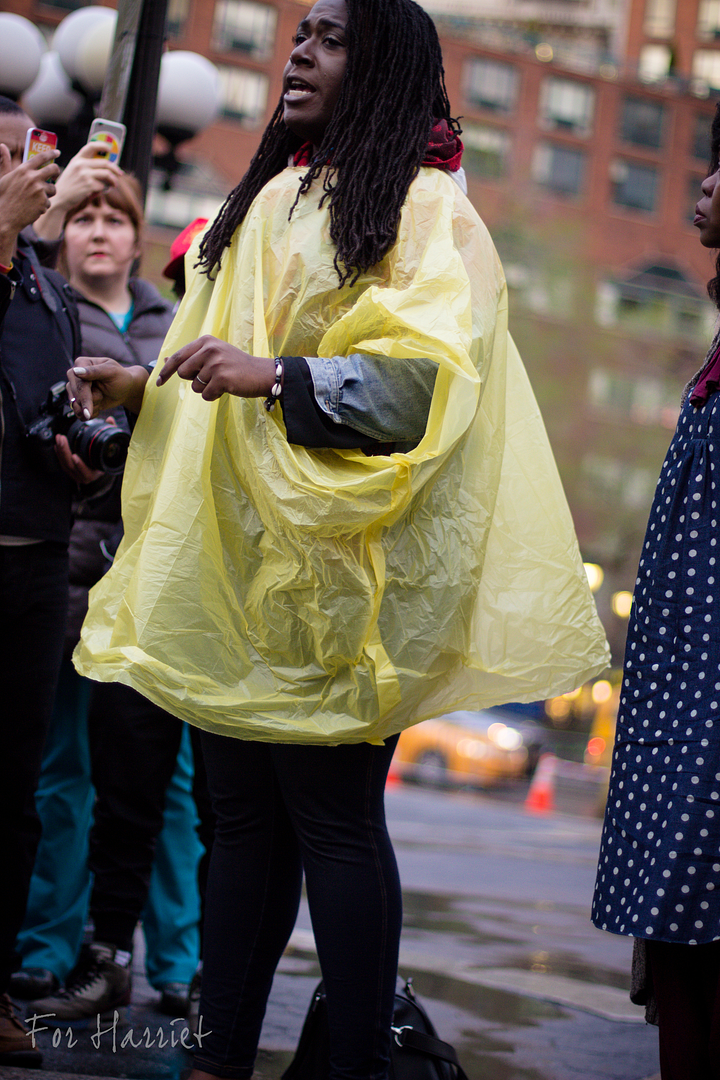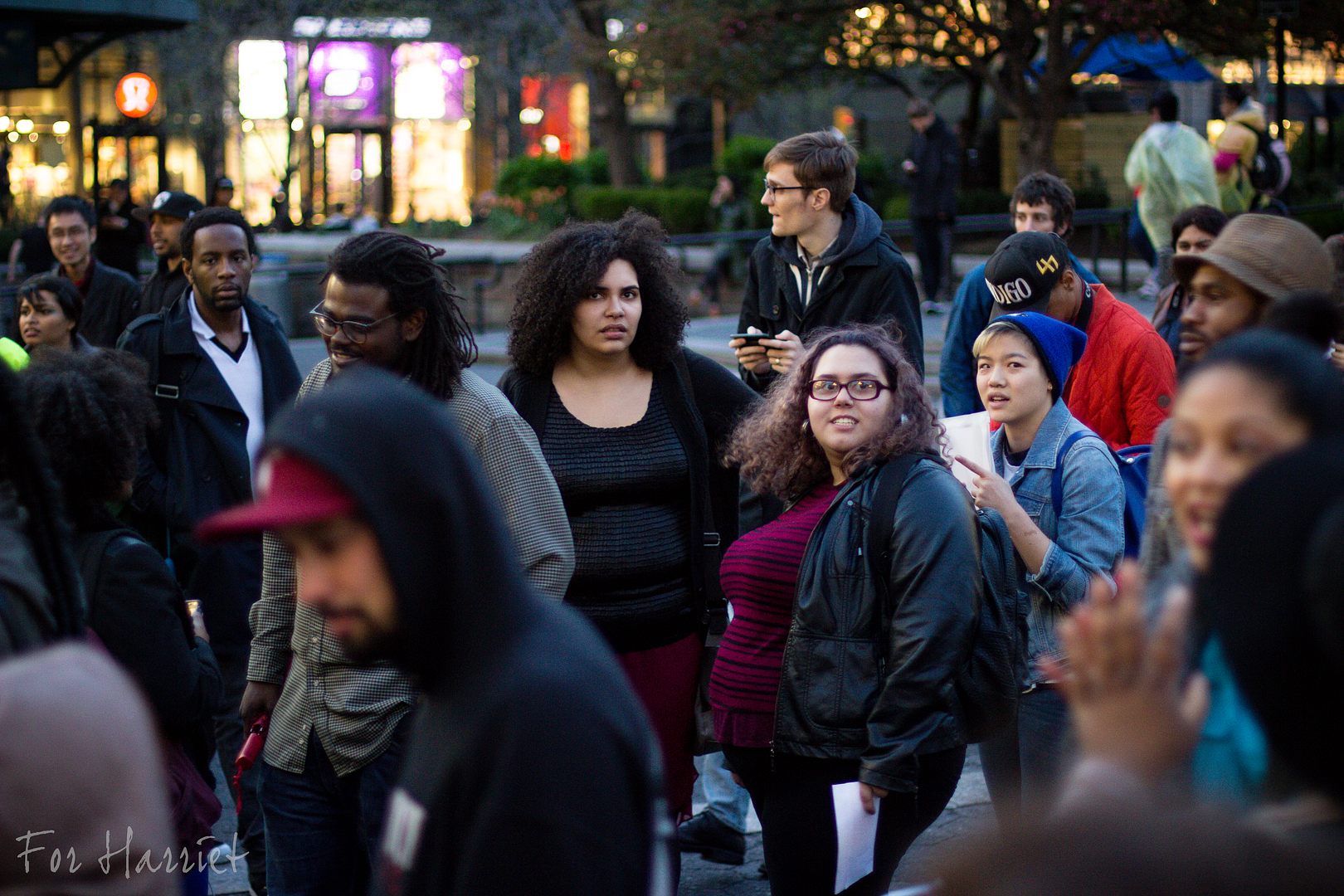 Photo: Marino Mauricette/For Harriet
Correction: The crowd was originally estimated between 30-50. Event organizers report about 100 attendees.
---
Kimberly Foster is the founder and editor of For Harriet. Email or
Follow @KimberlyNFoster