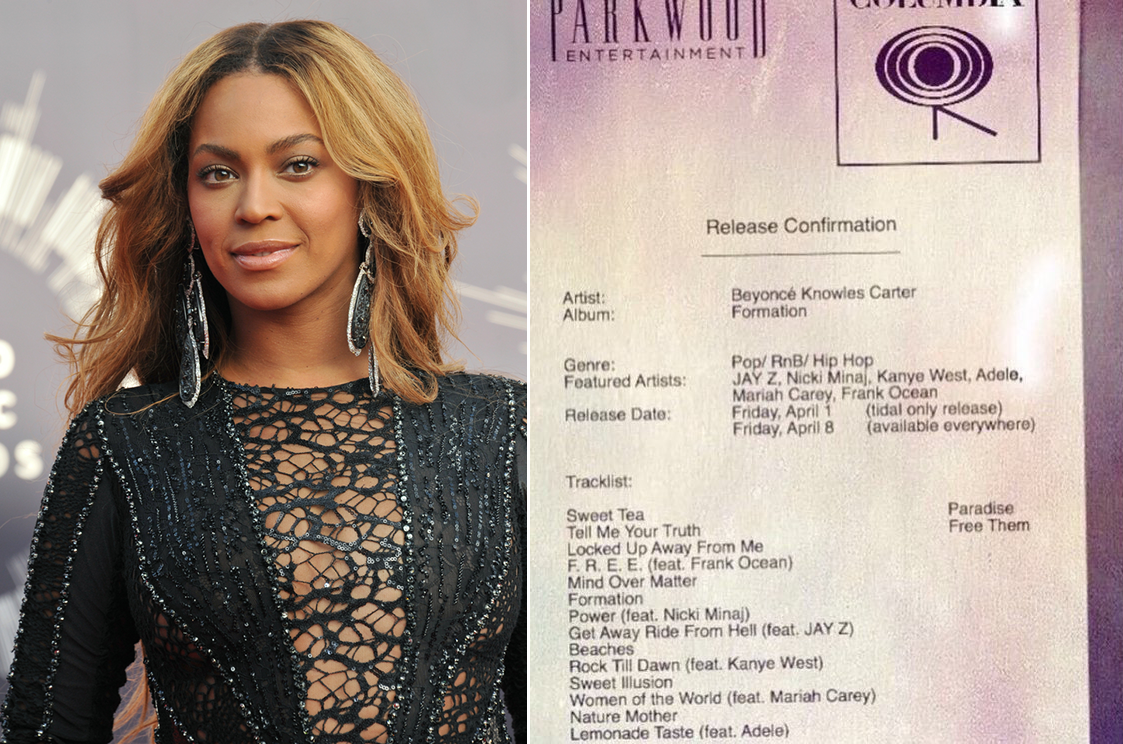 Beyoncé is definitely coming. We just don't know when, and that's clearly how the superstar likes it. After releasing her last album, BEYONCÉ, with no warning in 2013, it looks like she's going to do it again.
Sure, we got "Formation" and a tour announcement last month, but since then, Beyoncé has gone ghost, leaving us to speculate and grasp on to any remotely credible rumor.
The latest is a leaked memo from Beyoncé's own Parkwood Entertainment and Columbia Records that lists the upcoming album's tracks and release date.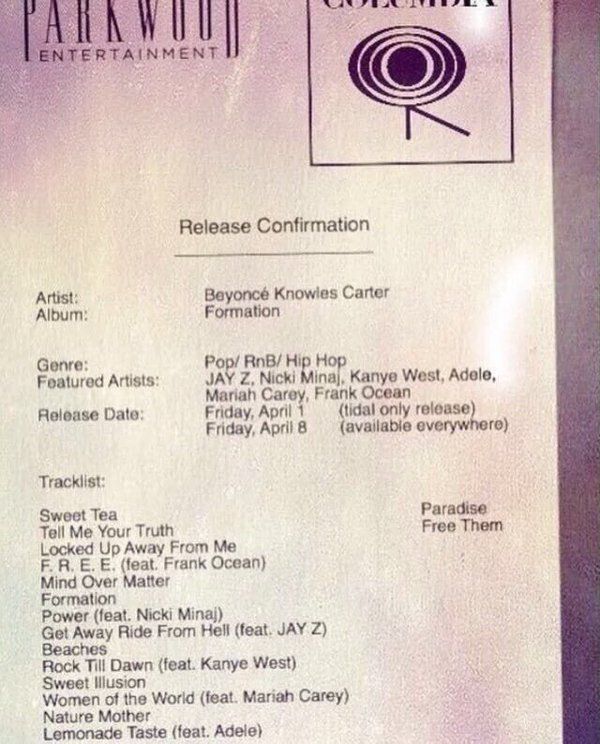 According to this, Tidal users will be able to experience Beyoncé's sixth solo album on April 1 while the rest of the world will have to wait an extra week.
While her last album contained only one collaboration with Drake, this one will supposedly featured a handful of artists including Adele and Mariah Carey.
We're definitely skeptical. Beyoncé runs a tight ship, and a leak like this is unlikely, but it's always fun to think about what could happen.
Header image:
Featureflash Photo Agency
/
Shutterstock.com
/Twitter