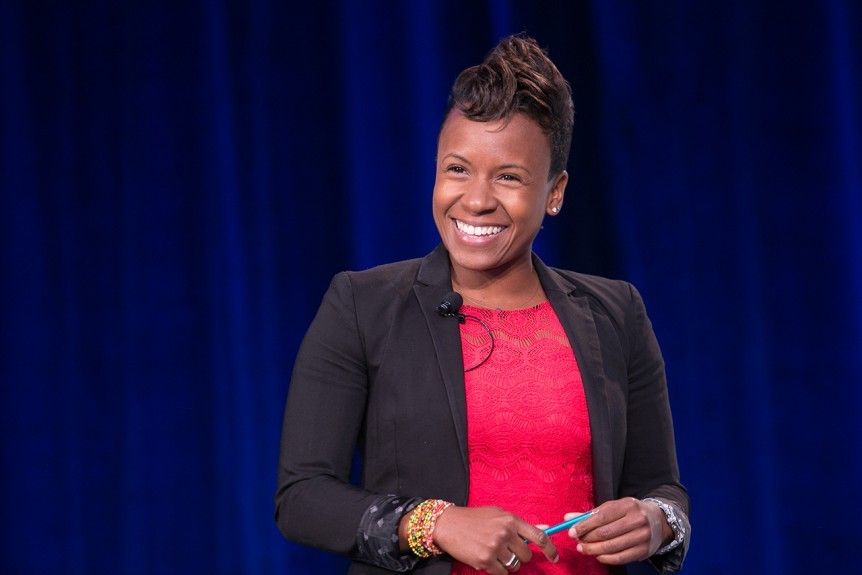 Tech has a white man problem. The many discussions about the lack of people of color, women, and those who happen to be both in Silicon Valley have spawned few fruitful solutions, and huge companies like Facebook and Google are dishing out millions of dollars to figure out why.
But maybe the answer is as simple as eliminating ways to discriminate against qualified candidates during the hiring process. Stepanie Lampkin is creating an app to make that possible.
Lampkin was a full-stack web developer by the time she was 15. She went on to graduate from Stanford and complete an MBA at MIT, but, despite her impressive background, she's still faced obstacles in getting in the door at tech firms.
One company rejected her for not being "technical enough" and referred her to a sales or marketing position. She went on to work at Microsoft.
Lampkin's app
Blendoor
could be the tool that underrepresented communities bypass the hurdles of unconscious bias. Job candidates upload their resumes with their name hidden and without a photo.
The app will launch at this years SXSW festival, but she's already got 19 large tech firms signed up.
"My company resonates more with white men when I position it as, 'hey, I want to help you find the best talent. Your unconscious mind isn't racist, sexist — it's totally natural, and we're trying to help you circumvent it,'" she
told Forbes
.
The app will collect data to see how job seekers are matching up, and that information is important as well. They will review applicant's skills and qualifications to aid both job seekers and employers.
"Blendoor wants to make companies accountable using data," Lampkin said.
She's already raised $100,000. With the right support, this could be a gamechanger.