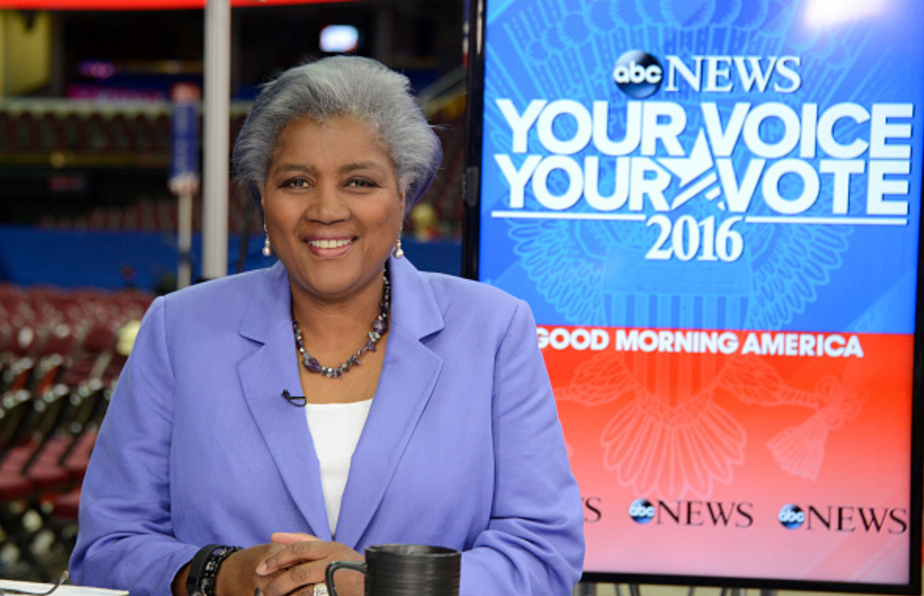 Donna Brazile will step into the role of chair of the Democratic National Committee following the resignation of Debbie Wasserman Shultz.
The DNC's Communications Director Luis Miranda tweeted the news on Sunday.
DNC Vice Chair Donna Brazile will serve as Interim Chair through the election

#DNCinPHL

— Luis Miranda (@LuisMiranda) July 24, 2016
Brazile had to
vacate her position
as a political contributor for CNN to take over Wasserman Shultz's duties.
Wasserman Shultz announced that she would not be speaking at the Democratic National Convention in Philadelphia this week shortly before she resigned as head of the party's steering body, effective after the convention concludes.
A Wikileaks email dump showed her appearing to favor the presumptive nominee Hillary Clinton.
Previously, Brazile was the committee's vice chair for civic engagement and voter participation. She made history as the first Black woman to act as campaign manager for a major party candidate during Al Gore's 2000 campaign.
Today Wikileaks released emails the group claims prove that the interim chair is also biased.
— WikiLeaks (@wikileaks) July 24, 2016
The Democratic National Convention officially begins on Monday.
Photo: Ida Mae Astute/Getty Images