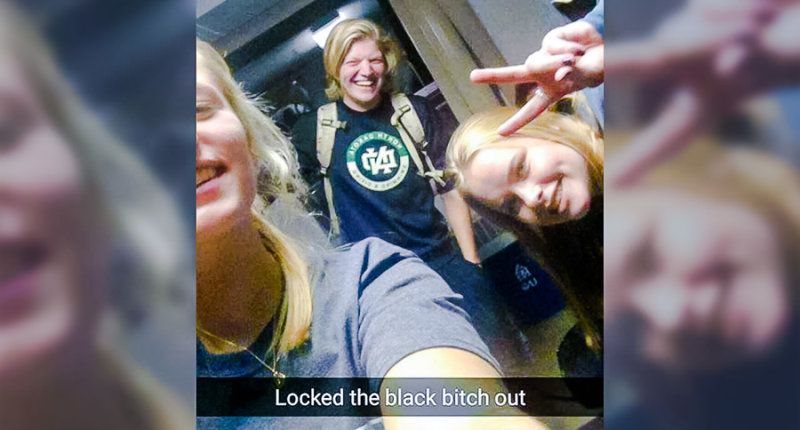 Officials at the University of North Dakota are
investigating an incident
in which three people, who appear to be students, posted an image on snapchat with the words "locked that black bitch out."
The post went viral after it was posted by student Etonde Maloke.
"My friend left her phone in her room and the three kids pictured below took her phone and took the snapchat pictured below," she wrote. "They captioned it 'locked the black bitch out'. My friend was not aware that they had done this and didn't even realize they had put this on her snapchat story until another friend of ours pointed it out.
"The University of North Dakota needs to take action against these students for this blatant act of racism."
UND President Mark Kennedy denounced the posting in a
statement
. "I am personally shocked that anyone would be so naive as to think that this could in any way be considered a joke," he wrote.
"We take seriously all issues related to respect for others," Kennedy said in a statement. "Respect for diversity is a core value for the university. I have visited with my executive council and the deans and they share my commitment to diversity. There is more we can do to educate our campus community about diversity and we are committed to reenergizing these conversations to create 'One UND' that is inclusive of and respectful to all."
These are the types of incidents that Black students across the country are rallying against. The University must take this seriously.