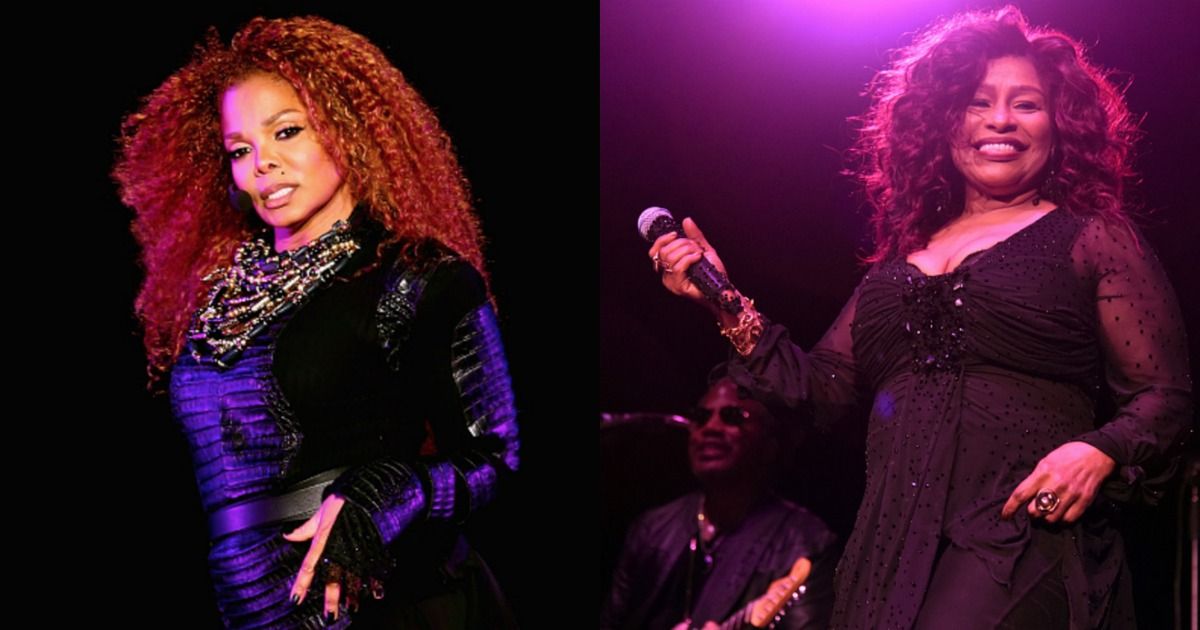 Nineteen artists were nominated to be inducted to the Rock & Roll Hall of Fame in 2017. Two Black women made the final ballot for the second year in a row.
Chaka Khan, 63, and Janet Jackson, 50, are on the short list with other artists Pearl Jam, 2Pac, Bad Brains, Chic, Depeche Mode, Electric Light Orchestra, The J. Geils Band, Jane's Addiction, Joan Baez, Joe Tex, Journey, Kraftwerk, MC5, Steppenwolf, The Cars, The Zombies and Yes.
Music acts are eligible 25 years after releasing their first recording. Nominees are voted on by an 800-member body of historians, critics, and musicians, and five winners will be announced in December.
The Rock and Roll Hall of Fame began celebrating music's seminal artists in 1986, and has been criticized widely for it's exclusion of
women
and Black acts.
Jackson was once the biggest names in music, so her induction is bound to happen at some point. But Khan might suffer the same fate as the Nile Rodgers-headed disco group Chic, which has been nominated 10 years in a row.