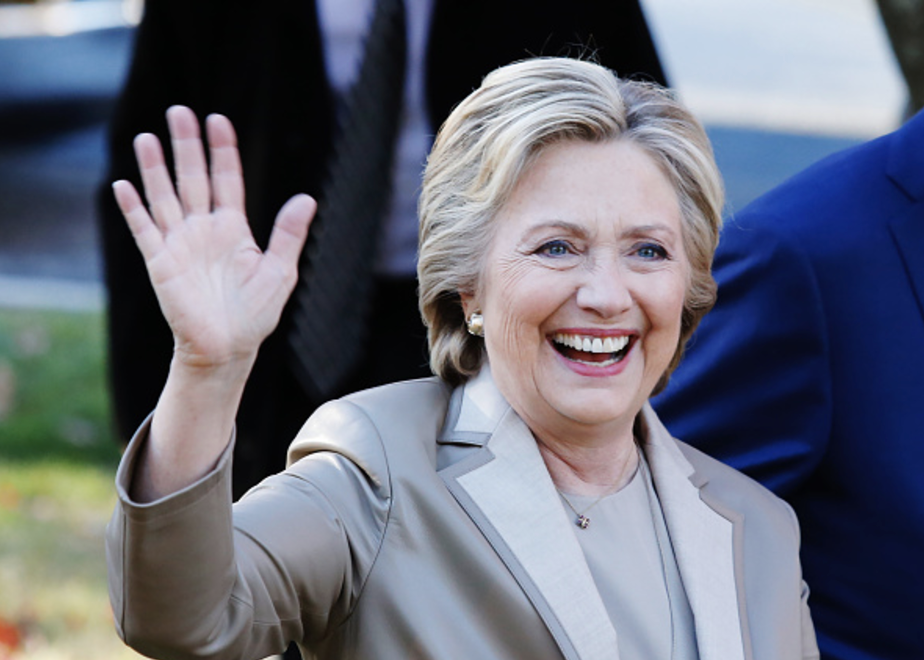 Hillary Clinton lost her presidential bid to Donald Trump on Tuesday. While the former Secretary of State won the popular vote, she failed to secure the necessary 270 electoral votes.
Pundits are now assessing exit polls to determine where the Clinton campaign fell short.
While the Secretary pulled in a significant number of people of color voters and won women overall, her success there could not overcome her deficit among white voters.
Clinton won 54 percent of women's votes, but fewer men voted for her than they did President Obama in 2012 (42 percent vs 45 percent).
A voters race was a tremendous predictor of for whom they would cast their ballot. Despite the release of Trump's lewd talk about women and many allegations of sexual harassment, Trump beat Clinton among white women 53 percent to 43 percent. He won women who did not graduate from college 62 to 34 percent. Clinton did, however, win among women with a college degree 51 percent to 45 percent.
As expected, Clinton had high support Black voters. She won 88 percent of the Black vote. Trump won just 8 percent. However, she failed to meet the same 93 percent threshold Obama secured in 2012. Black women were predictably loyal to Clinton who won the group by a 93 percent to 4 percent margin. Black men were much more likely to defect from the presidential pick. 13% of Black male voters chose Trump as their candidate.
Republicans did not cross the aisle to vote for Clinton as some suspected. 91% of Republican women and 92% of Republican men voted for Trump. Clinton secured only 41% of white independent women's votes. Trump secured 49%.
The polling suggests a strong link between Trump voters racial outlook and candidate support. According to
CBS News
, 8 out of 10 voters who responded that Blacks are treated fairly by the criminal justice system voted for Trump.
Trump's unprecedented lack of credentials (he is the first President-Elect to have never held a government office or military position), did not dissuade those who voted for him. Almost a quarter of Trump voters cast their ballots for him despite saying he was not qualified. The same number backed him while saying he did not have the temperament to be president.
Clinton's strength with Black women was also reflected in her staff. She hired an
unprecedented number of Black women
to run various facets of her campaign.