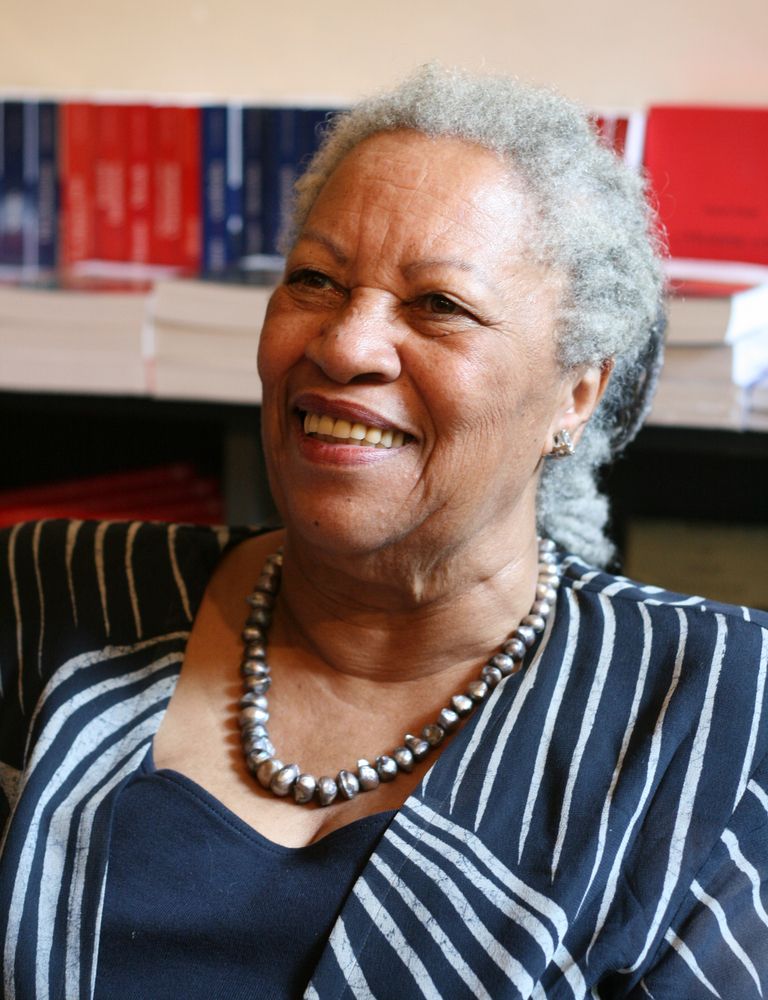 by Tracey Michae'l
One would think that in the advent of e-books and audiobooks, the TBR (to be read) lists of avid readers like myself would shrink faster than my wash and go in the summertime. But it's the start of the new year and not only do I have a hefty list of must-read books carrying over from last year, I'm super excited about a new crop of releases coming in the next few months.
I'm certain I'm not alone.
The icing on the literary cake is that most of the works I'm excited about are written by Black women across multiple genres. The list includes the long-awaited debut novel of Asali Solomon, as well as a new book from Toni Morrison, returning to our shelves after three years too long. There is also memoir/business guide from natural hair care phenom Miko Branch, sister of the late Titi Branch and co-founder of Ms. Jessie's products.
Here are just a few of the highly anticipated sister-authored books for the first half of 2015.
Disgruntled, the debut from Asali Solomon, is an elegant, vibrant, startling coming-of-age novel, for anyone who's ever felt the shame of being alive.
Kenya Curtis is only eight years old, but she knows that she's different, even if she can't put her finger on how or why. She does know that it's connected to what her Baba calls "the shame of being alive"—a shame that only grows deeper and more complex over the course of the novel. Disgruntled, effortlessly funny and achingly poignant, follows Kenya from West Philadelphia to the suburbs, from public school to private, from childhood through adolescence, as she grows increasingly disgruntled by her inability to find any place or thing or person that feels like home.
Spare and unsparing, God Help the Child is a searing tale about the way childhood trauma shapes and misshapes the life of the adult. At the center of the tale are four characters. The first is a woman who calls herself Bride, whose stunning blue-black skin is only one element of her beauty, but which caused her light-skinned mother to deny her even the simplest forms of love until she told a lie that ruined the life of an innocent woman, a lie whose reverberations refuse to diminish. Then there is Booker, the man Bride loves and loses, whose core of anger was born in the wake of the childhood murder of his beloved brother. Third is Rain, the mysterious white child, who finds in Bride the only person she can talk to about the abuse she's suffered at the hands of her prostitute mother. And lastly, Sweetness, Bride's mother, who takes a lifetime to understand that "what you do to children matters. And they might never forget."
"Mom, I have something I need to tell you…"
They didn't talk. Not for ten years. Not about faith anyway. Instead, a mother and daughter tiptoed with pain around the deepest gulf in their lives – the daughter's choice to leave the church, convert to Islam and become a practicing Muslim. Undivided is a real-time story of healing and understanding with alternating narratives from each as they struggle to learn how to love each other in a whole new way.
Undivided offers an up-close and personal look at the life of a convert to Islam—a young American woman—at a time when attitudes are mixed about Muslims (and Muslim women in particular), but interest in such women is high. For anyone troubled by the broader tensions between Islam and the West, this personal story distills this friction into the context of a family relationship—a journey all the more fascinating.
The Civil War has ended. Madge, Sadie, and Hemp have each come to Chicago in search of a new life. Born with magical hands, Madge has the power to discern others' suffering, but she cannot heal her own damaged heart. To mend herself and help those in need, she must return to Tennessee to face the women healers who rejected her as a child. Sadie can commune with the dead, but until she makes peace with her father, she, too, cannot fully engage her gift. Searching for his missing family, Hemp arrives in this northern city that shimmers with possibility. But redemption cannot be possible until he is reunited with those taken from him.
In the bitter aftermath of a terrible, bloody war, as a divided nation tries to come together once again, Madge, Sadie, and Hemp will be caught up in a desperate, unexpected battle for survival in a community desperate to lay the pain of the past to rest.
Beautiful in its historical atmosphere and emotional depth, Balm is a stirring novel of love, loss, hope, and reconciliation set during one of the most critical periods in American history.
Miss Jessie's is a memoir and business guide rich with inspirational life lessons and unique business advice from Miko Branch, the Chief Executive Officer of the dynamic Miss Jessie's—the company that revolutionized the hair care industry.
When Miko and her sister Titi (rest in peace) were children, their grandmother, Miss Jessie, taught them independence and showed them the value of being "do it yourself" women, all while whipping up homemade hair concoctions at her kitchen table. As co-founders of Miss Jessie's, Miko reveals how she and Titi applied those lessons to create a successful business from scratch.
An award-winning journalist reveals a little-known and shameful episode in American history, when an African man was used as a human zoo exhibit. This is a shocking story of racial prejudice, science, and tragedy in the early years of the twentieth century in the tradition of The Immortal Life of Henrietta Lacks, Devil in the White City, and Medical Apartheid.
In 1904, Ota Benga, a young Congolese "pygmy"—a person of petite stature—arrived from central Africa and was featured in an anthropology exhibit at the St. Louis World's Fair. Two years later, the New York Zoological Gardens displayed him in its Monkey House, caging the slight 103-pound, 4-foot 11-inch man with an orangutan. The attraction became an international sensation, drawing thousands of New Yorkers and commanding headlines from across the nation and Europe.
Spectacle
explores the circumstances of Ota Benga's captivity, the international controversy it inspired, and his efforts to adjust to American life.
So what books are you excited about reading this year?
Tracey Michae'l is a regular contributor at For Harriet.