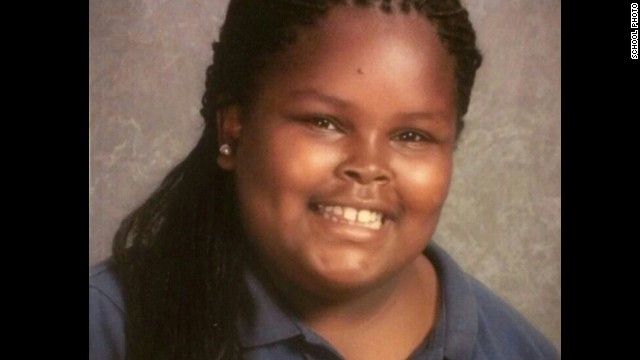 The family of Jahi McMath, the Oakland teen declared brain dead after a sleep apnea surgery, has released an update on the 15-year-old's condition.
Nearly two years after the surgery that left McMath incapacitated, she remains on life support.
Jahi's mother fought to keep her on life support despite objections from medical professionals when she was declared legally brain dead in 2013.
The family moved from California to New Jersey where Jahi resides in an assisted living facility
The family's attorney, Chris Dolan, argued in court papers filed last year that 13-year-old Jahi McMath is no longer brain dead and shows significant signs of life.
"Hello everyone. As requested here is the latest pic of Jahi. Our little sleeping beauty is doing great and progressing. She is moving more on her mothers command. As you can see she is still alive and just as beautiful as ever. Flawless skin! She will be 15 in a few days. Thank you all for the continued love, support and prayers!"
Dolan acknowledges that a recovery from brain death would be a medical first. But he says brain scans show electrical activity and that she responds to verbal commands from her mother.
Lawyers for UCSF Benioff Children's Hospital say the evidence in Jahi's case still supports the determination that she is legally dead.