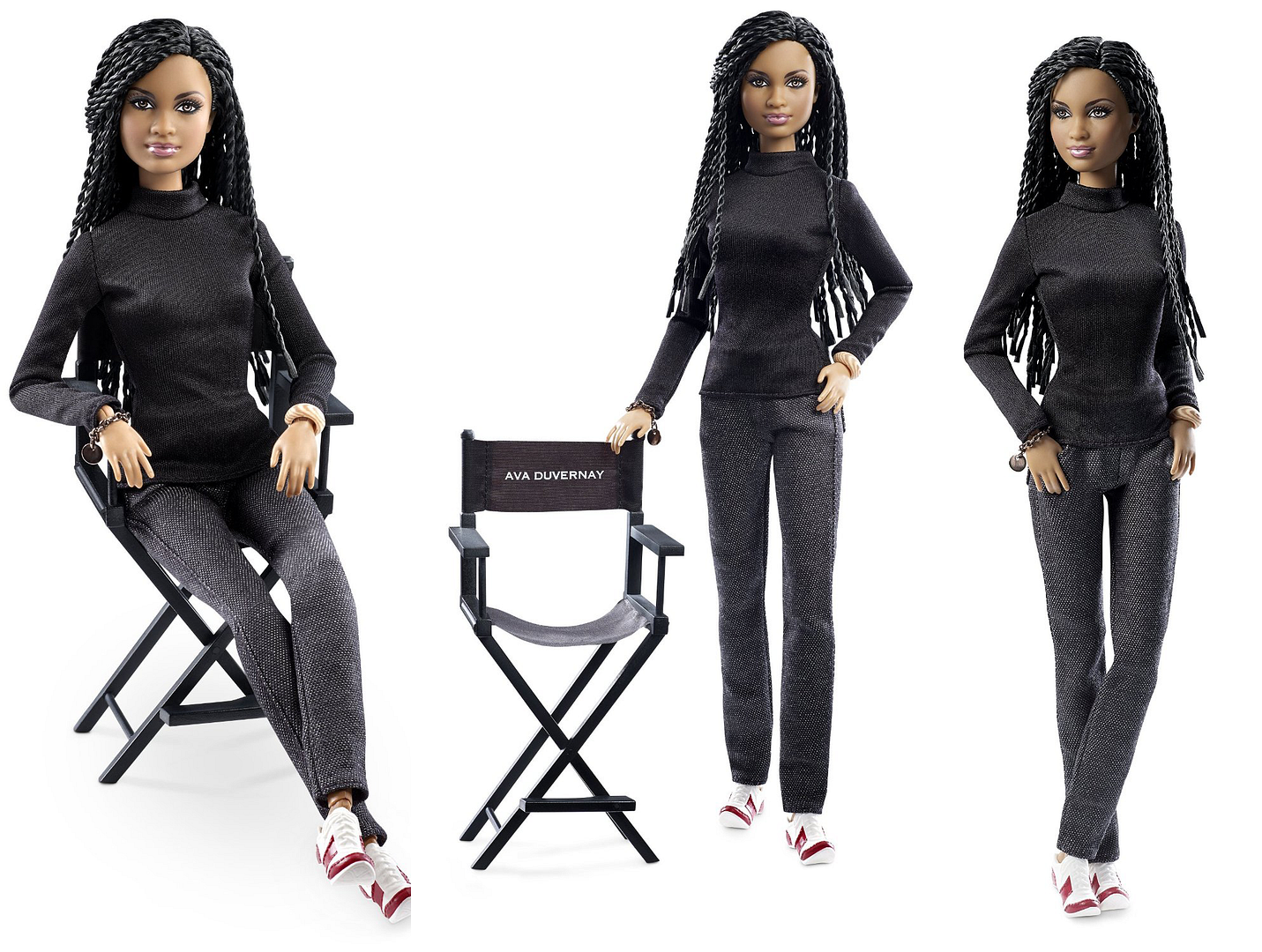 Today Mattel released their "Sheroes" line of special edition Barbies to the public. Included in the collection is a doll in the likeness of filmmaker Ava DuVernay.
DuVernay directed last year's acclaimed
Selma
.
She was the
first Black woman director
ever nominated for a Golden Globe last year for her work on the film. She won the Best Director prize at Sundance in 2012 for her independent film
Middle of Nowhere.
DuVernay, who was once a publicist, also heads Array, a distribution company for independent films produced by people of color.
The doll's launch is exciting for collectors and fans. It quickly sold out on Mattel's site, but is no available for pre-order
on Amazon
. According to the site, it will ship in January.
Photo Credit: Amazon