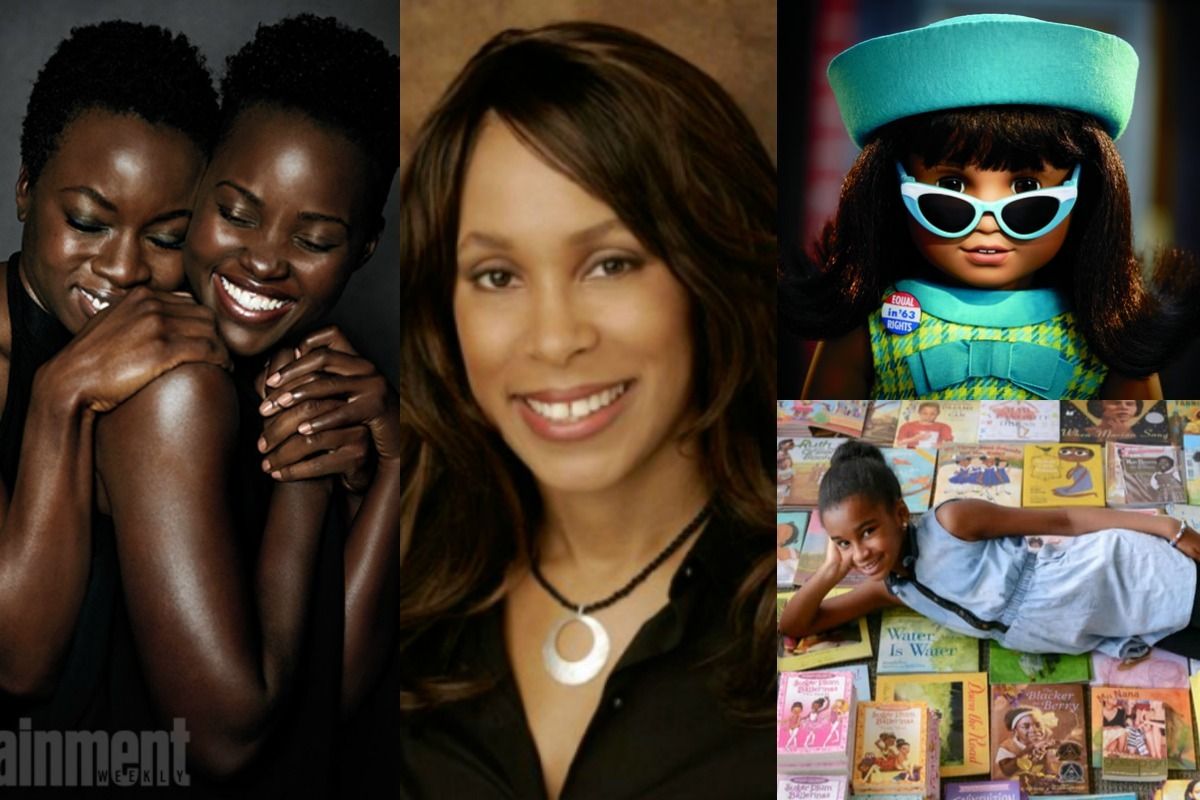 Black History Month was lit. We break down barriers and achieve incredible feats daily, but this February, Black women and girls added a special magic with their remarkable accomplishments.
Michelle A. Williams Becomes First Black Dean of Harvard Faculty
Solange Clapped Back at the Racism of Music Journalists
Solange had some words for New York Times critic Jon Caramanica. She dragged him and got all the other music journalists with limited knowledge about Black culture right together. Here's a sampling. Read the rest
here
.
The music business was built brick by brick off the backs, shoulders, heart ache and pain, of black people, and everyone is just exhausted.

— solange knowles (@solangeknowles) February 4, 2016
Last two days has brought up so much emotion, recalling when it was made a joke by "indie white guys" that I brought up Brandy album cuts

— solange knowles (@solangeknowles) February 4, 2016
Michonne and Rick Hook Up
— Dylan (@DylanTheMan37) February 22, 2016
In a recent episode of The Walking Dead, Rick (Andrew Lincoln) and Michonne (Danai Gurira) hooked up and fans across the Internet collectively lost it for the love of #Richonne.


Beyoncé releases Formation and turned the Super Bowl Black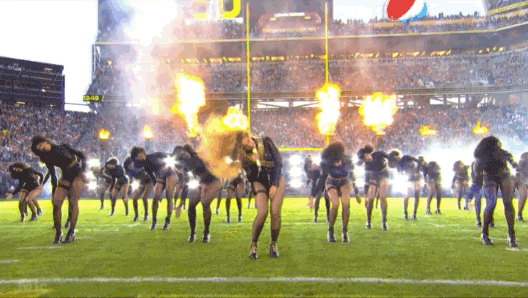 Beyoncé returned with a controversy-stirring video for her new single Formation. The day after it dropped, she topped it off with a Black-as-hell performance at the Super Bowl that featured her background dancers dressed as Black Panthers.



Danai Gurira's Eclipsed Debuts on Broadway



Danai Gurira's "Eclipsed" opened off Broadway last year. Her drama about women captured and raped during the Liberian Civil War was such a big hit that it's moved to Broadway. "Eclipsed" is exceptionally diverse onstage and off. Gurira is Zimbabwean-American, the show's director, Liesl Tommy, is a South African born woman, and it's lead producers are Black.
Michelle Obama Hosts African Dance Classes at the White House
SAUL LOEB/AFP/Getty Images
Legendary choreographers Judith Jamison, Debbie Allen, Virginia Johnson and Fatima Robinson visited the White House where they held master classes for 51 girls in African dance as well as contemporary dance and ballet and met with Michelle Obama. Full story
here
.
Marley Dias Reached Her Goal of Collecting 1000 Books about Black Girls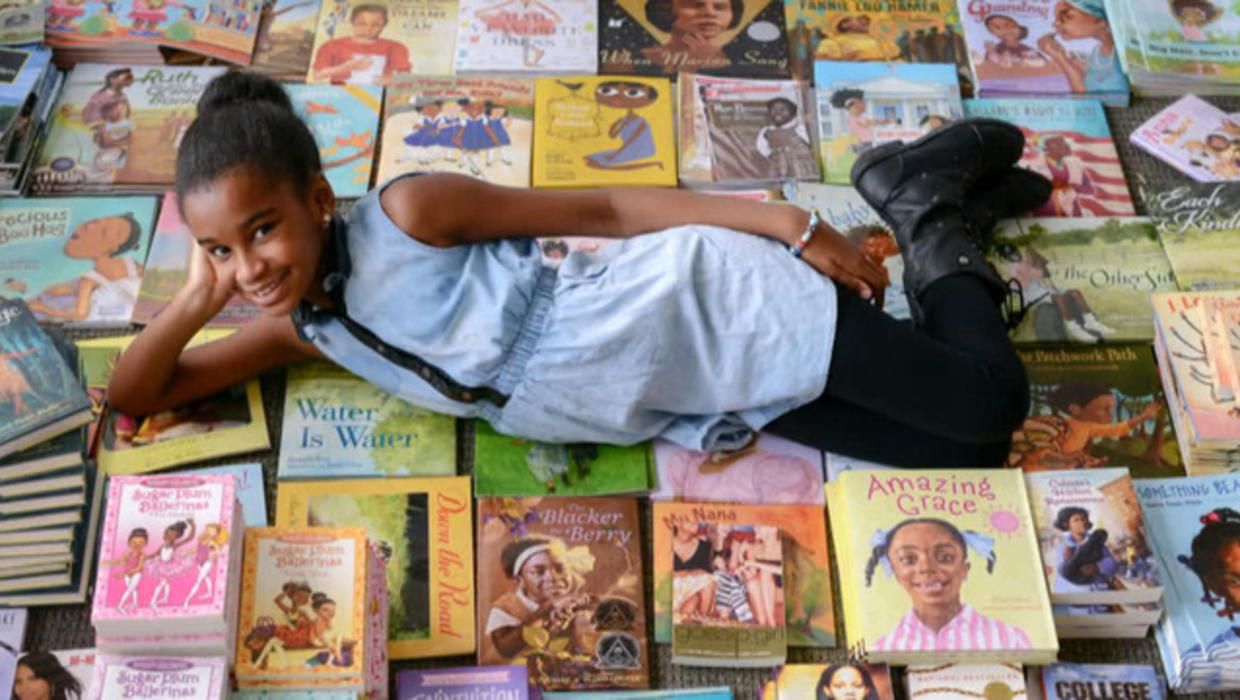 Marley Dias, the New Jersey sixth-grader who started the drive #1000BlackGirlBooks to gather books featuring girls of color reached her goal!


Channing Dungey Becomes First Black Person to Head a Major Television Network


Channing Dungey, executive VP of drama at ABC, has been named entertainment president of ABC, replacing Paul Lee, who was ousted in a power struggle with Ben Sherwood, president of Disney/ABC Television. She's the first African-American to head programming at a major broadcast network. Dungey will now report directly to Sherwood.



106-Year-Old Virginia McLaurin Dances with FLOTUS and POTUS




106-Year-Old Virginia McLaurin is everything. Virginia McLaurin was born in 1909 in South Carolina and now lives in DC. She visited the White House to celebrate Black History month and was treated to a private audience with the President and First Lady. View the full story.



Black Models Mattered at Zac Posen's Fall 2016 Runway Show

Zac Posen made a big statement when he cast dozens black models to showcase more than 3/4 of the 48 looks at his Fall 2016 runway show. The stunning faces we saw included Aya Jones, Aamito Lagum, Cindy Bruna, Riley Montana, Grace Bol and Maria Borges.View the full collection here.


Rihanna Scores Her 14th Number One Song with Work

Rihanna's "Work," featuring Drake, reached No. 1 on the Billboard Hot 100. The song is her 14th chart topper, and she's officially surpassed Michael Jackson to for total Number ones.

5-Year-Old Leads Blind Grandmother to Safety When Her House Catches Fire

5-year-old Cloe Woods knew exactly what to do when a stove in her home caught on fire in the middle of the night. She told her grandma to put her hands on her shoulders and led her out of the house. Cloe also made sure that her dog was ok. View the
full story
.
American Girl Announces Debut of New Black Doll from Civil Rights Era Detroit

This Summer the American Girl company will debut it's third Black Doll. Melody Ellison is a nine-year-old growing up in Detroit during the 1960s civil rights era. She loves to sing, and, of course, loves the sounds of Motown. View the full story.

President Obama Nominates Carla Hayden to be First Black, First Woman Librarian of Congress

President Obama tapped Dr. Carla Hayden to be the Librarian of Congress. Dr. Hayden currently heads Baltimore's public library system where she has worked since 1993. She will be the first woman and the first African American to serve in the 214-year history of the institution. View the
full story
.
Ava DuVernay is Announced to Direct Disney's "A Wrinkle in Time"