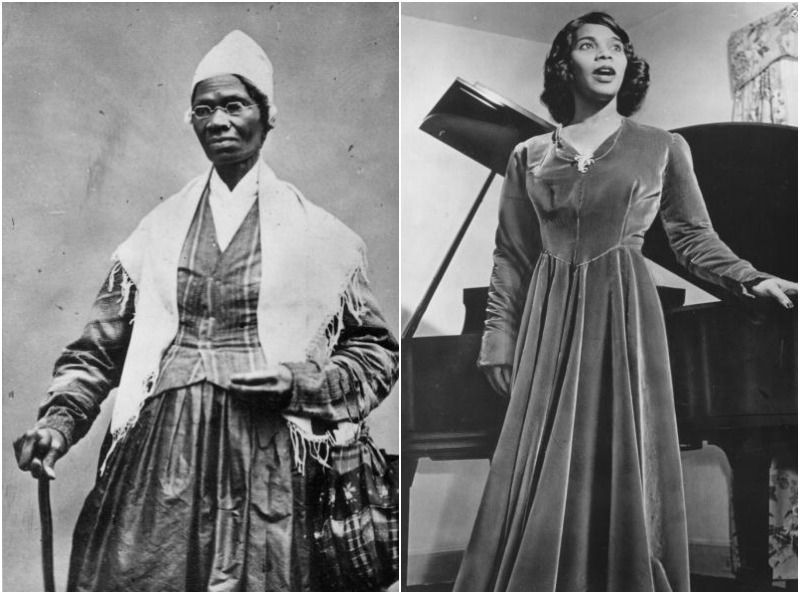 The US Treasury Department revealed Wednesday that a more diverse group of American leaders will be featured on currency including $20, $10, and $5 bills beginning in the 2020s.
Treasury Secretary Jacob Lew announced the overhaul to be more representative of the electorate and those who have contributed to American history.
Harriet Tubman
will replace Andrew Jackson on the front
of the $20 bill though Jackson will remain on the back.
The
New York Times reports
that a portrait of Sojourner Truth, an abolitionist and suffragist, will appear on the back of some $10 bills while Alexander Hamilton will remain on the front.
Opera pioneer Marian Anderson will appear on the back of the $5 note in a depiction of her
1939 performance
in front of the Lincoln Memorial.
Photo: Getty Images/API