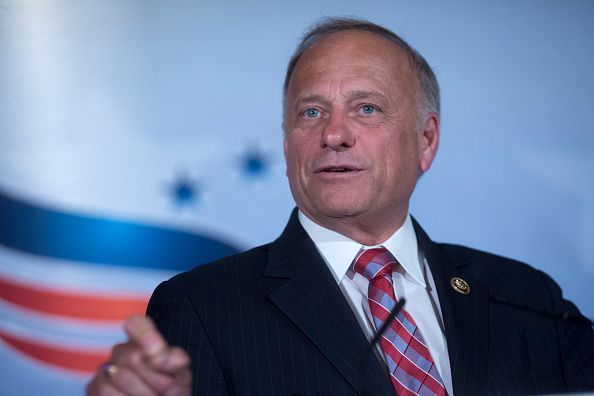 Rep. Steve King of Iowa wants to block the U.S. Treasury Department from introducing new currency. If King is successful, the government will not be able to replace Andrew Jackson with abolitionist Harriet Tubman on the $20 bill.
King proposed an amendment to a spending bill that would bar use of Federal money to redesign notes or coins.
King has not revealed why he introduced the amendment.
Tubman will replace seventh president Andrew Jackson on the front of the $20 bill. Treasury Secretary Jacob Lew
announced in April
.
King is a conservative Republican known for his criticism of President Obama. His Democratic opponent in Iowa, Kim Weaver, said it's "a headline-grabbing piece of stunt legislation."
"And what chance does this meaningless and mean-spirited gesture have of actually passing? Just like most measures introduced by Steve King, none," she said.
UPDATE: The Des Moines Register reports that the measure has been denied floor consideration in the House of Representatives.
"It's not about Harriet Tubman, it's about keeping the picture on the $20," King said Tuesday night, according to Politico, pulling a $20 bill from his pocket and pointing at President Andrew Jackson. "Y'know? Why would you want to change that? I am a conservative, I like to keep what we have."
Photo: Andrew Harrer/Bloomberg via Getty Images